ABOUT US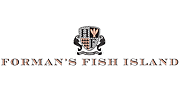 Forman's Fish Island
Stunning corporate event and party venue in the most exciting part of London. It has unrivalled views of the Olympic Stadium and is ideal for conferences, exhibitions, private parties with a capacity of 10-800.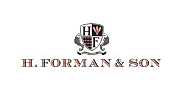 H. Forman & Son
Is a 4th generation family owned salmon smoker, established in the East End in 1905. They employ 90 staff who supply smoked and fresh fish to top hotels, restaurants, chefs and retailers including Gordon Ramsay, Marco Pierre White, Fortnum & Mason, The Dorchester and The House of Lords amongst others and also export across the globe.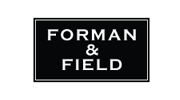 Was established in 2002 as a national home delivery service for private customers wanting to order H. Forman & Son's fish as well as gourmet foods from other specialty producers. They are widely regarded as the country's leading supplier of fine food by mail order and online.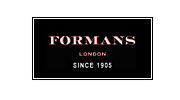 Formans London Since 1905 is our on-site restaurant with views across the River Lea to the Olympic Stadium. Executive Chef Lloyd Hardwick, formerly of the Tate Modern, provides modern British dining including a special Forman's salmon tasting menu.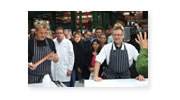 Record Breaking
Smoked salmon slicing team leader Darren Matson holds the Guinness World Record for The fastest pin-boned and carved side of smoked salmon. He initially challenged Gordon Ramsay on his Cookalong Live show, racing and comprehensively beating the celebrity chef. Since then he took on Gino D'Acampo breaking the world record with a new time of 1 minute and 11 seconds.